The Past of The Future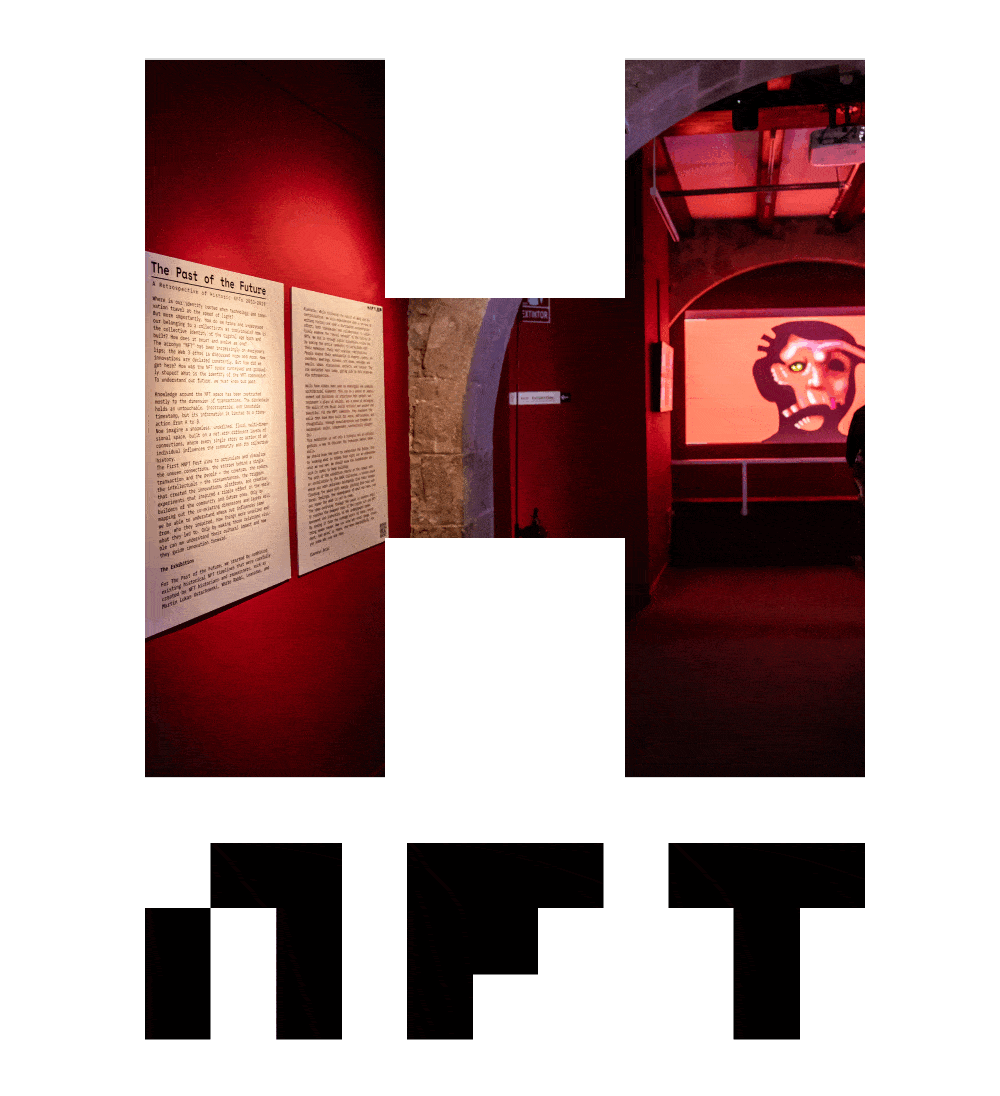 The Past of The Future
Historic NFTs 2011 - 2019
The HNFTFest 2022 Memento is an immersive virtual recreation of the retrospective curated by Eleonora Brizi, featuring significant early artworks from 2011-2019. It was created to commemorate the first HNFTFest, which took place in Barcelona, Spain in October 2022.
Commemorative HNFTFest 2022 Memento
HNFTFest 2022 Memento
This interactive NFT is a unique object that encapsulates a place and a moment in time. The entire structure is an NFT made of NFTs. It is a virtual space that houses the NFTs that represent the artworks showcased at the exhibition.
It contains all the assets of the virtual space, including the building, all 3D elements and its coordinates, allowing visitors to navigate the space and enjoy the exhibition. All assets have been stored on Arweave to ensure its permanence, making it completely independent from VRland, DADA and HNFTFest. It also includes portals to the retrospective's catalog, the Marketplace, and other upcoming projects such as the HNFT Timeline and The Collective Memory Mesh.
This commemorative NFT is a gift for those who attended and contributed to the First HNFTFest in Barcelona. For those who were not there, it's an opportunity to experience some of the magic of the Festival and to join the HNFTFest community by collecting this memento.
Mint your HNFTFEST 2022 Memento
Supply:
500 Limited Edition HNFTFest Commemorative NFTs 250 are a gift to be claimed by the HNFTFest community 250 are for sale
90% of any proceeds will go to the HNFTFest Treasury to fund all HNFTFest projects.
10% will go to a fund for the artists and creators showcased in the exhibition.